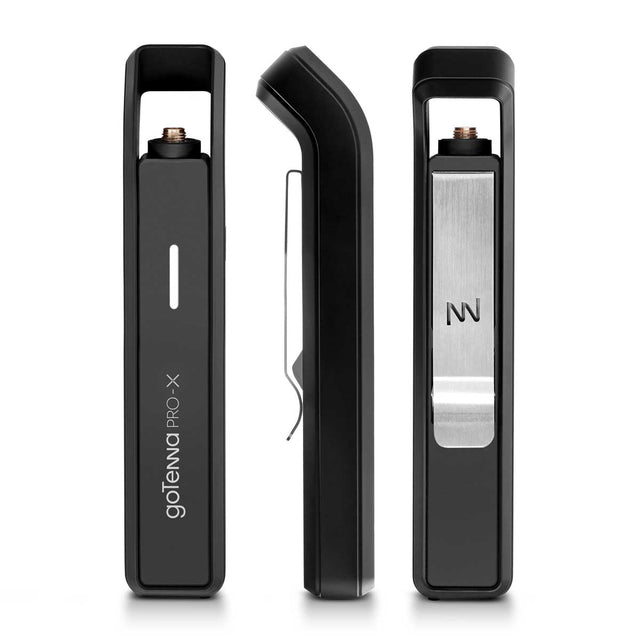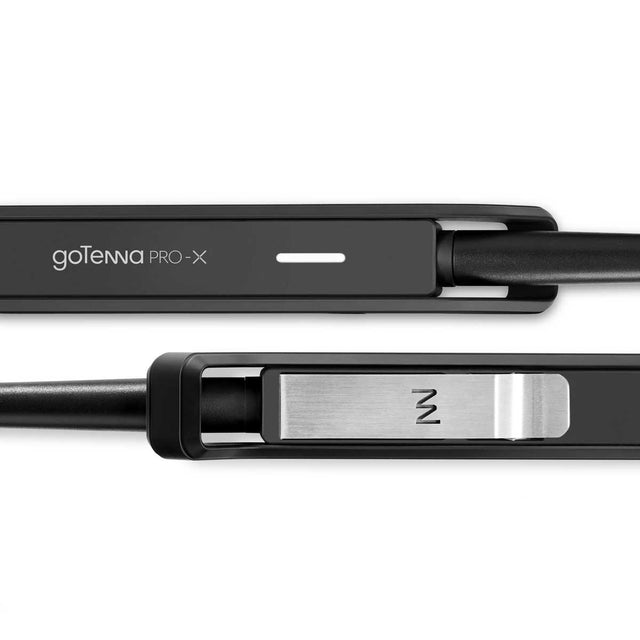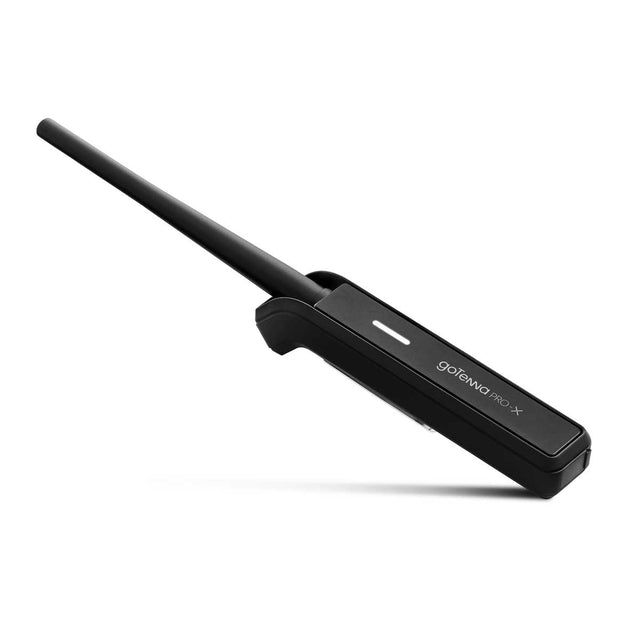 Pro X.
Use apps like ATAK
anywhere.
The world's smallest, lightest, most cost-effective tactical mesh networking device pairs with our native iOS/Android mobile application as well as third-party apps like ATAK to enable off-grid communications.
Speak with a representative
Dual Band
Up to 5W VHF/UHF output
Long Lasting
Up to 9 hours per charge
Secure
End-to-end PKI encryption
Lightweight
Less than 3 oz
Device Agnostic
Pairs with any iOS/Android device
Rapidly Deployable
100% off-grid setup in minutes Lightweight
Less than 3 oz
Device Agnostic
Pairs with any iOS/Android device
Rapidly Deployable
100% off-grid setup in minutes
Product Carousel
"Wait, you mean I can use this little thing and not have to carry that big radio?"
— U.S. Army Security Forces Assistance Brigade
"Unlimited upside and uses."
— Texas DPS Ranger SWAT Team
"goTenna Pro should be in any unit's mounted patrol communications plan."
— 4th ANGLICO Marines
"Reliable position tracking independent of satellite links is an essential capability — and goTenna Pro X is affordable enough to make it a reality."
— FireWatch Solutions Inc.
Built for integration.
goTenna Pro X integrates
into your team's existing
communications load.
Partner with us
The goTenna Pro X ATAK plugin supports critical, short-burst data communications for mapping, messaging, and personnel tracking in comms-denied environments.

Learn more

The goTenna Pro X + fiResponse™ integration allows wildland firefighters to share critical information and track crew and vehicle locations in off-grid environments.

Learn more

The goTenna Pro X + LifeRing integration allows teams to share text-based messages, PLI updates, and other map markings without access to a cellular connection.

Learn more
Frequently asked questions
What is the range for goTenna Pro X?
It depends on the terrain and elevation. The higher you place a goTenna Pro X in terms of elevation, the wider your bubble of coverage. For our most recent range record, check out this press release where we achieved a range of 55 miles point-to-point.
What is goTenna Pro X and how does it work?
goTenna Pro X is the world's smallest, lightest, and most cost-effective mesh networking communications device. This tactical-grade VHF/UHF radio device pairs with goTenna Pro's native iOS and Android smartphone application as well as compatible applications like the Android Team Awareness App (ATAK) for personnel tracking, collaborative mapping, and fully-encrypted chat messaging in off-grid environments. Using a Bluetooth or USB tether connection, all transmission data is displayed in the paired software application.
Even when unpaired to a smartphone or tablet, goTenna Pro X devices serve as mesh relays for all other Pro X devices – eliminating or reducing the need for base stations and repeaters.
So, goTenna Pro X doesn't support voice communications?
That's correct. goTenna's Aspen Grove™ mesh networking protocols are designed to support short-burst data transmissions like personal location information (PLI) updates, map markings, and text-based messaging. Our low-bandwidth networks allow us to build devices that are smaller, lighter, and more cost-effective than traditional tactical-grade mesh radios.
Take a look at some of our recent case studies to learn how teams augment voice communications with goTenna Pro X. In many instances, more frequent and accurate location tracking through a mesh network meant teams could restrict voice radio traffic to essential mission updates. Other teams use built-in mobile keyboard functionality to record voice-to-text messages for more hands-free operations.
What are the licensing requirements to operate goTenna Pro X?
goTenna Pro X is designed for professional use, and offers user-selectable frequencies in the VHF (142 - 175MHz) and UHF (445 - 480MHz) bands. These frequencies require an FCC Part 90 license to operate in the United States. If you have questions about radio frequency licensing requirements or intend to use goTenna Pro X in another country, please contact us here.
How can I request pricing for goTenna Pro X?
We'll need to learn a bit more about your team's typical mission set, size, and operating environment before providing a formal quote. Tell us a bit more about your team's needs in the form below or by building your own sample quote here.
Get started with goTenna Pro X.
Fill out the form below and a goTenna Pro rep will be in touch.